Keep Your Swimming Pool
Clean and Hygienic
We are a swimming pool service company. We specialize in providing the highest quality and safest services for your swimming pools.
Make Your Swimming Pool
Keep Clean and Hygiene
Just call to have your pool cleaned. We are the exclusive provider of transparent pool cleaning in Florida. With us, you will never have to worry about finding algae, dirt or pesticides in your pool again.
Your Trusted Pool Cleaning and Repair Partner!
Are you looking for a reliable pool service in Lehigh Acres, Alva, North Fort Myers, Babcock Ranch, Florida, or the nearby areas? Here at Transparent Pool Service LLC, we offer year-round pool maintenance to keep your pool sparkling and enjoyable.
Professional Pool Cleaning Like No Other
With our professional pool cleaning service, we hope to provide you the best time possible while swimming in your pool. What makes us unique is:
We offer a full range of pool cleaning services, from adjusting chemical levels to skimming the top and vacuuming out the depths.

Experienced Technicians
We employ highly skilled technicians who are dedicated to providing exceptional service.

Total Clean Promise
"Spot Cleaning" is a dirty practice some pool service companies use to reduce their prices.

15 Years of Pool Service
We take pride in our dedication to our customers and are proud to share their testimonials.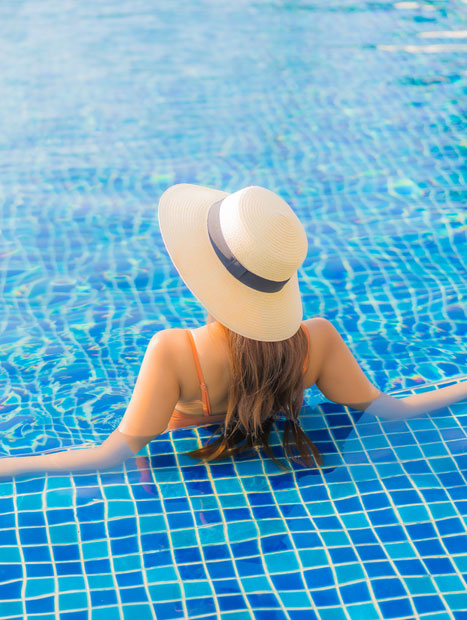 What we provide includes:
We can fix any problem with your pool's equipment, from a simple leak to a faulty pump, and have you swimming again in no time.
Regular Maintenance: Pools require regular maintenance to keep running smoothly, and our program is designed to meet those needs. From regular inspections and chemical balance checks to preventative service, we do it all.
Experience: Our specialists have years of experience and are both knowledgeable and dedicated to giving first-rate service.
Dedication: Our dedication to honesty, reliability, and open communication separates Transparent Pool Service LLC from the competition. We are dedicated to offering a service that is completely open and honest. With us, you can count on consistent quality and service.
Quality: We always go above and beyond your expectations by using state-of-the-art machinery for all of our services.
Customer Service: Through hard work and excellent customer care, we have earned a solid reputation as a dependable pool cleaning service.
Why you should hire us to clean, repair, and maintain your pool:
Are you tired of dealing with the hassle of maintaining your pool on your own? Look no further than Transparent Pool Service LLC! As a trusted and reliable pool service company, Transparent Pool Service LLC offers top-notch cleaning, repair, and maintenance services to keep your pool in pristine condition. Transparent Pool Service LLC is a full-service pool company that offers comprehensive cleaning, repair, and maintenance services to help keep your pool in excellent condition. The company is committed to providing top-notch customer service and ensuring complete satisfaction with every job they do.
If you need pool service, why not go with the best? Contact Us Right Away!
Are you prepared to swim in a sparkling, pristine pool? Pool cleaning, pool repair, and maintenance services are available by contacting us now. Transparent Pool Service LLC ensures that your swimming pool is always crystal clear and sanitary.
Our Professional
Pool Services
Each pool is different. We can customize your service to fit your location's needs. We can also offer services that are completely unique to your area!

Get your pool looking its best with a professional resurfacing and cleaning. We offer professional pool cleaning service that will leave your pool looking clear, sparkling, and inviting.

You deserve a pool that looks beautiful and performs flawlessly. You need the right equipment, expert advice and a full range of services to keep your pool in top condition. We're a full-service company that specializes in pool maintenance.
DIRECTORY OF OUR SERVICES & THE AREAS WE SERVE
Pool Cleaning
Service Reviews